Northern Meadows and Northern Meadows Homes For Sale is a large community just
west of Unser and North of Northern and near the new Rio Rancho City Center.
The Northern Meadows community as whole is approx 1.5 square miles so an extensive neighborhood with plenty to offer. This may be a large neighborhood but it feels miles from the hustle and bustle of the city pace. Northern Meadows is quiet, peaceful and a great place to relax, raise a family or just enjoy some solitude.

Search all Northern Meadows Homes For Sale

Northern Meadows originally was started by an early builder to Rio Rancho being Amrep. Amrep built thousands of homes throughout Rio Rancho during its early beginnings. So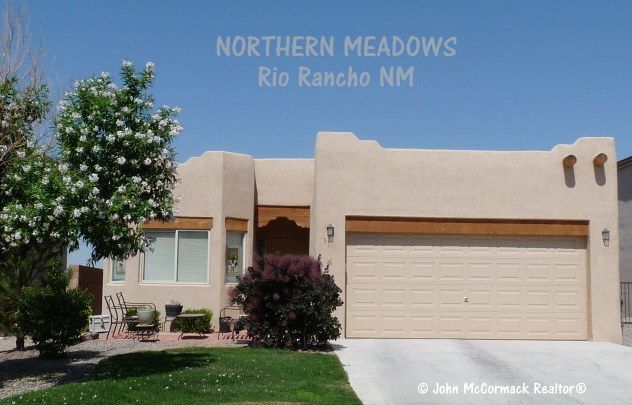 some of the homes are a bit older including some mid to late 1990's however during the rapid growth of Rio Rancho in 04,05,06 Northern Meadows homes for sale was a hotbed of activity. Other builders engaged in the Northern Meadows development were DR Horton, Centex, Tiffany, Vantage and others. Even today new construction is underway in parts Northern Meadows homes for sale.

With the development of the Rio Rancho City Center being so close it is possible Northern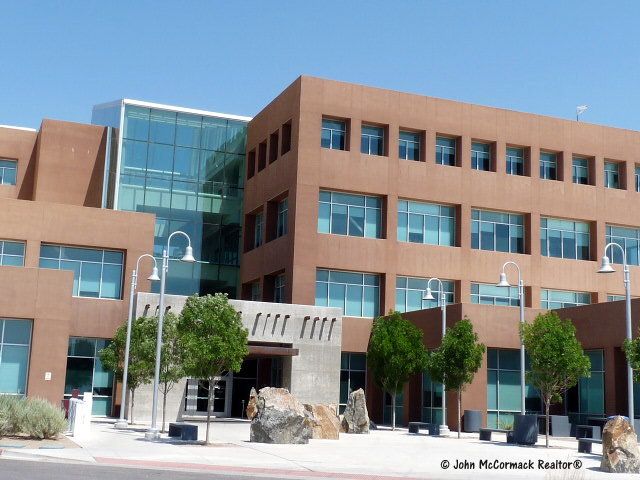 Meadows will begin to see some real attraction to the neighborhood and the attractive prices. The Rio Rancho City Center is now the home of the City of Rio Rancho, Hewlett Packard, Santa Ana Star Center, a brand new UNM Sandoval County Hospital, CNM campus and more. The vision and purpose for this area is to truly become the city's center. The demand on existing and affordable housing will increase.


At time of this post over 70 Northern Meadows Homes For Sale were available. With a high asking price of $255,000 and a low of $79,900 there is a wide range of opportunities for home homeowners and families. The median price for the Northern Meadows Homes for sale was approximately $152,000.

Northern Meadows is a covenant protected neighborhood. Check here for the Northern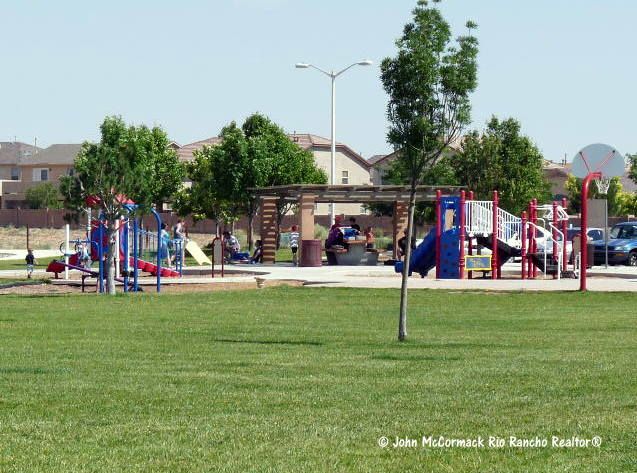 Meadows Homeowners association. One large park is inclusive of the Northern Meadows community of Rio Rancho. Walking and biking trails meander through the community.

The Rio Rancho Public School system serves the Northern Meadows subdivision. The Cielo Azul for elementary children, Rio Rancho Middle and the new Cleveland High School is perfect for finishing up those public school years.

Shopping and modern conveniences are a good bit away, when you enjoy solitude and serenity it usually has its price so for now those necessities will require a trip in your car. With the growth of the aforementioned city center that issue may quickly dissolve.

If you or someone you know is considering Northern Meadows Homes For sale in Rio Rancho New Mexico please give me a call I would welcome the opportunity to have a conversation with you/them about the many options available in Northern Meadows.

View Northern Meadows Rio Rancho NM in a larger map
Albuquerque Homes and Lifestyle Blog

********************************************************************************

John McCormack    Owner/Managing Broker,  e-PRO
505-980-4576 / John@AlbuquerqueHomes.com
Search Albuquerque Homes For Sale *  Search Albuquerque Homes & Lifestlye
If your considering Buying, Selling or Relocating  to Albuquerque or Rio Rancho, NM and need a Professional Realtor It would be my pleasure to help you!
Be sure to visit my AlbuquerqueHomes.com website for total access to all available homes in the following New Mexico communities:  Albuquerque, Rio Rancho, Los Ranchos, Placitas, Bernalillo, Tijeras, Sandia Park, Cedar Crest, Bosque Farms, Los Lunas & Belen.
Come On Back and Visit My